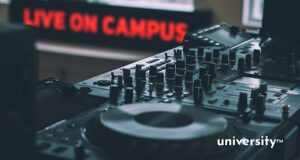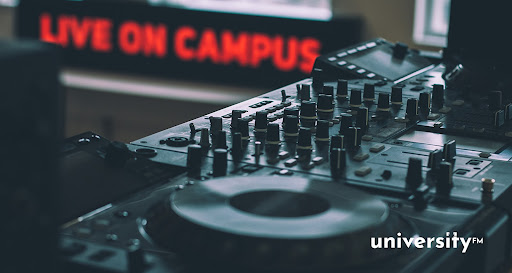 There are various questions to take into account when defining a podcast audience. For instance, who are the people that you want to make a podcast for? What are some of the shared interests that people in the group that you want to make a podcast for have in common? What kind of content does this group already engage in, and what would they like to see more of?
University-run podcasters have to ponder these questions just like every other podcaster—but how can they go about defining an audience specifically within their institution, and within higher ed? Understanding the unique audience interests and needs within specific universities is a vital precursor to creating an effective and successful podcast. 
This article explores several ways that podcasters in the higher education space can paint a clearer picture of their audience, ensuring that podcasts topics align with audience interests.
Campus groups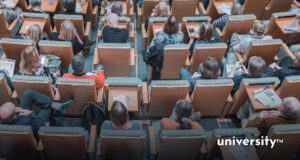 When considering the intended audience of your podcast, creators can begin by thinking about the specific groups on campus and the interests and challenges that they face. Here are a few of the typical groups that campuses usually have:
Campus clubs 

Student associations 

Alumni associations 

Departments 
Niche interests
From campus clubs to specific departments, universities have various groups of people with niche interests and ideas. Podcasters can create solid podcasts by teaming up with these groups to discuss niche interests.
Erin Sember-Chase and Toral Patel from the Department of Inclusion and Belonging at Cornell University started a monthly series called the Inclusive Excellence Podcast. Podcast episodes feature interviews with colleagues across campus who share thoughts and experiences on how to foster an atmosphere of inclusivity in workplaces. 
Demographics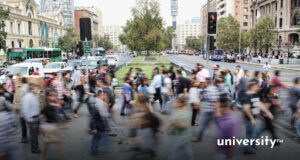 In addition to looking at campus groups, it can be helpful to gain a better understanding of the demographics of a particular group. For instance, if the majority of a group identifies as alumni, consider doing a podcast that centers alumni experiences. If the majority of your target group identifies with a particular minority group, then minority experiences might be prominently featured throughout podcast episode topics.
Competitors
Another way to better understand your potential audience is to look at podcasts that cover topics similar to what you might be interested in discussing in your own podcast. For example, if your target audience is people interested in learning about diversity, equity and inclusion, you might look at podcasts from other universities that discuss this topic and try to discern through social media platforms what episodes are doing particularly well. 
Audience feedback 
Once you've started putting out content, you can conduct surveys and polls to gauge audience interest. If you have a social media presence, you can use that platform to post stories asking followers to vote on what type of content they'd be most interested in hearing about from the podcast. 
In addition to surveys and polls, podcast metrics can indicate what episodes of a podcast the audience finds most interesting. Metrics like downloads and listens per episode are especially important in that regard. Once you've analyzed these stats, you and your production team can begin to tailor content to suit the interests indicated by audience response.