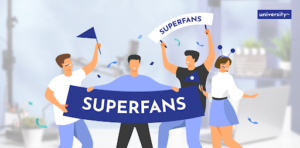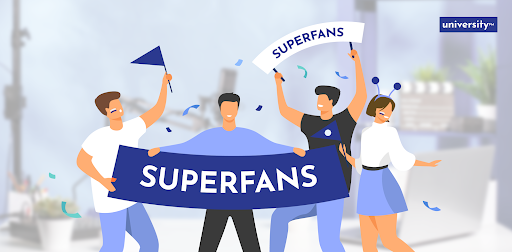 While superfans might be in the minority of listeners, they can make a big impact on your brand. These listeners begin as first timers, then become occasional listeners. Occasional listeners become regular listeners, regular listeners become fans and fans become superfans. 
Through a series of positive interactions and experiences with your podcast, listeners form a special relationship with your brand.
This article will explore the various ways podcasters can pave the path for first timers on their journey to becoming superfans. Following these steps will help you not only cultivate a close-knit relationship with listeners, but also earn their dedication to your content.
Frequently provide sharable content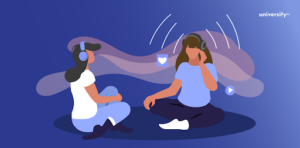 Superfans advocate for your podcast brand. One of the major ways that they advocate is by sharing your content with others through conversations and social media. So your podcast episodes should contain content that listeners deem valuable not only to themselves, but to others. 
Shareable content can take on many forms. For instance, some podcasts center around educational topics that people in a niche community can learn from. The Stuff You Should Know podcast features episodes on a wide variety of topics, from historical events to animal facts. There's something to interest everyone, which makes the episodes easily shareable.
Create content outside of podcasts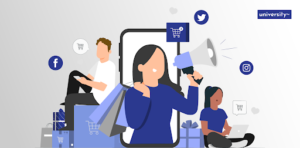 When listeners enjoy your podcast content, they'll want to learn more about your brand and support your efforts outside of episodes. Superfans often support their favorite creators and brands by engaging with other content they offer, such as following them on social media channels or supporting their efforts by purchasing merchandise. 
While creating merchandise for sale can be effective, some podcasts give away merch as a way to spread the message about their show. We Live On A Planet podcast host Patrick Gorton gave away reusable shopping bags in Oswego, New York, his hometown. The bags simultaneously featured the podcast title and raised awareness about environmentally friendly grocery shopping alternatives.   
Giving away merch can not only spread the message about your show to new potential listeners, but can also strengthen the relationship you have with listeners already—especially if you can give away merch for causes they care about. 
Be active/engage with your audience outside of podcasts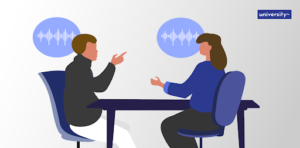 When possible, aim for one-on-one engagement with listeners. This is particularly important for new podcasters. Ensuring continued positive interactions and developing friendships with listeners early on will encourage deeper bonds with listeners later. 
Many creators set aside dedicated time to interact with listener commentary. Respond to comments on social media, via e-mail or wherever else listeners may contact you. Interacting with your audience like this not only gives them a point of contact for your contact, but humanizes your brand. When listeners feel like they can connect with you personally, 
Use your feedback 
Incorporating listener and audience feedback will help you put out content that listeners can be enthusiastic and excited about. There are several ways to find out what content your audience is most interested in. 
Once you've put out several episodes, you'll be able to look at your analytics and see what episodes received the most clicks, listens, downloads etc. Another option is to take to social media and post a poll asking your audience to pick what topics interest them the most. Whatever topic receives the most attention is likely the topic you'll want to circle back to in your episodes. 
Believe in your mission
For listeners to get excited about your podcast, you have to express excitement. Be a superfan of your own work! Podcast listeners can tell when podcast creators are enthusiastic about their topic of choice. Choose a topic that you are excited about, and your listeners will be excited about it too.